Out with the boring and in with the bold!
Move over black, white, and stainless steel… Spring is in the air and it's about time we bring that bright, airy, brilliant feeling into our kitchens.
We've compiled a list of all of our favorite kitchen necessities in all of our favorite vibrant hues.
No matter your skill set – from Instapot connoisseurs to Top Chef nominees – we've got you covered with a pop of color you'll love… in every price range.
As always, all items listed can be bought locally but we also included the links to order online for all you busy bees. Featured image by Kaur Kristjan via Unsplash.
These teakettles come in three piping hot colors (aqua: $54.99, yellow: $43.99, and cherry: $54.99). Orson Gygi, SLC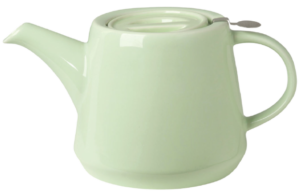 And, once the tea is ready, let it cool off in this refreshing Peppermint Green Teapot. $31.99, Orson Gygi, SLC
This vibrant Baccarat Mosiaque tumbler set is a crisp new spin on a crystal glassware classic. $1,470, O.C. Tanner, SLC
This KitchenAid Artisan 5 Qt Tilt-Head Stand Mixer in the color Bird of Paradise is certain to mix it up in more ways than one. $379.99, Orson Gygi, SLC
These colorful French Ovens are so fun and functional, you'll want them as a countertop staple in blue: $274.99, yellow: $390, indigo: $299, or aqua: $299.99. Orson Gygi, SLC
These red and blue cast iron skillets are sure to liven up even the blandest of veggies! $45.99, Orson Gygi, SLC

These Le Creuset Enamel-Coated Stockpots come in four steamy colors (red, yellow, blue, and orange). $79.99, Orson Gygi, SLC
You're going to love this aquamarine French Press a latte. $57.95, Hip & Humble, SLC
This Fiery Orange Ceramic Loaf Pan is certain to give any kitchen a dash of brilliant color. $11.99, Orson Gygi, SLC
This Kate Spade seersucker dining set is a fresh take on southern hospitality. Dinner plate: $22, Salad Plate: $19, Soup/Cereal Bowl: $20, New Orientation, SLC
This Olive Oil Cruet is sure to come in a color you'll o-love. (Also comes in blue, orange, and sea salt gray!) $18.95, Hip & Humble, SLC
Tina Frey's hand-crafted crimson pieces bring a bold new look to her iconically sleek designs. Bowls: $50/each, Cups: $170/set of four, O.C. Tanner, SLC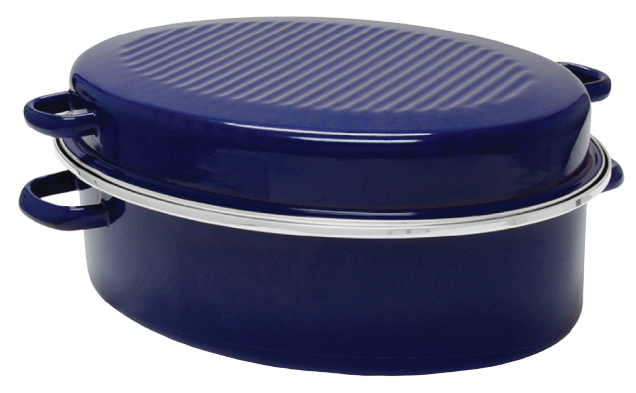 This navy blue Covered Roaster Pan will have the you prepared – and excited – to host Thanksgiving. Pro tip: the lid can be used for additional pan! $179.99, Orson Gygi, SLC
Spice up your spice rack with yellow ($39.99) and poppy red ($41.99) pepper mills. Orson Gygi, SLC
This terracotta tangerine cloche is a modern take on a kitchen classic. $87, Glass House, SLC
This cherry red canning kit is getting us excited for jams and jellies this spring! $11.99, Orson Gygi, SLC
These Dutch Ovens will make your kitchen look as good as it smells in indigo: $299, red: $174.99, and blue: $73.99. (They also come in multiple sizes!) Orson Gygi, SLC
And, last but not least, these Kate Spade Deco Dot Serve + Store containers make leftovers a whole lot more fun. $50, Orson Gygi, SLC
For more fun finds click here.